In Time Of Need
MUSIC | AMERISOUND STUDIOS
Song with a purpose.
Client: Amerisound Studios
 Account Services
⇒ B2C Audience & B2B
⇒ Create and produce original graphics, video and relevant content
⇒ Logo Design
⇒ Splash web page
⇒ Merchandising
⇒ Photography
⇒ Ad and media campaign
BRIEF
Collaborative project to assemble veteran talent and develop a strategy to connect with major media outlets as well as garner the support of the people.
Many individuals were affected by the hurricanes in Houston, Florida and Puerto Rico. We teamed up with Amerisound Studios/Columbus Music Coalition to produce a compelling visual to inspire hope, togetherness and community outreach. The goal was to promote unity and raise funds to support the victims of the hurricanes.

---
GRAPHIC DESIGN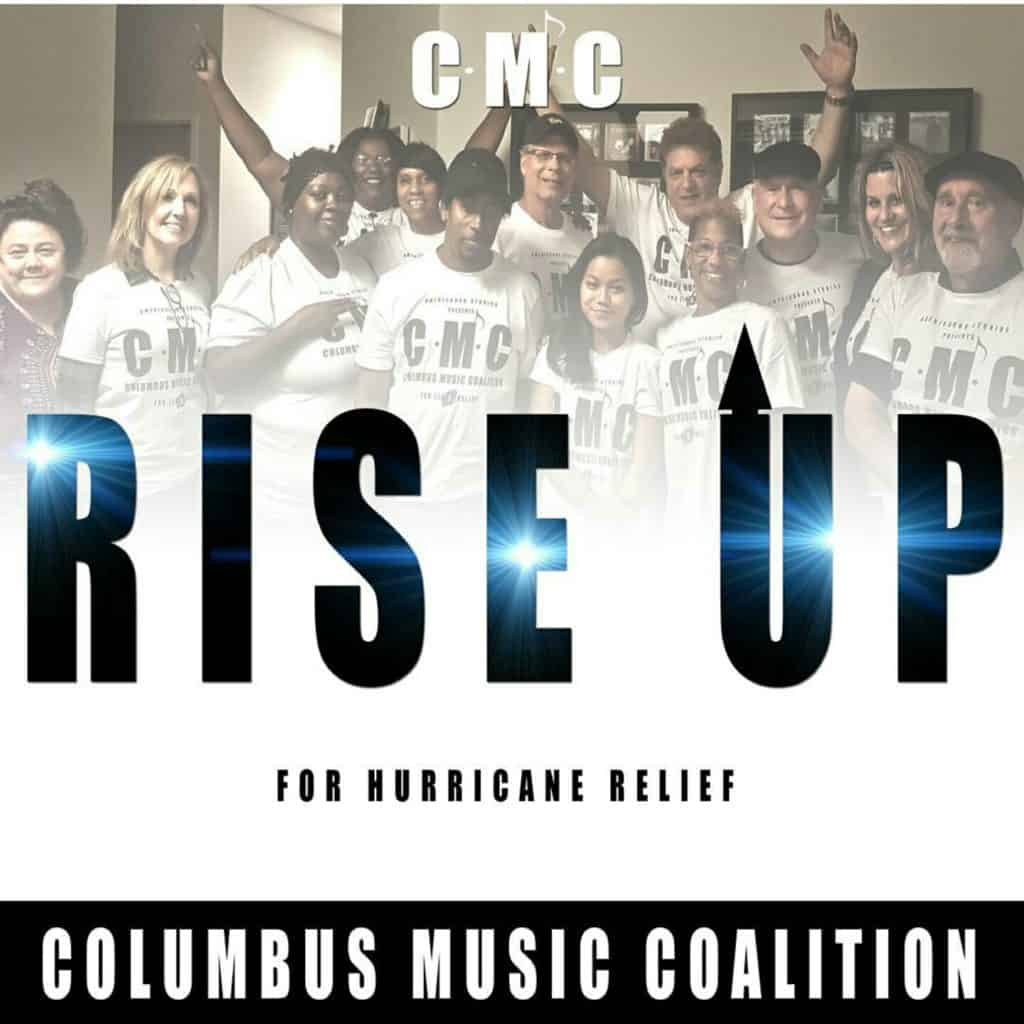 ---
MERCHANDISING
We designed the official merchandise for the C.M.C. hurricane relief project to be featured in the Rise Up video.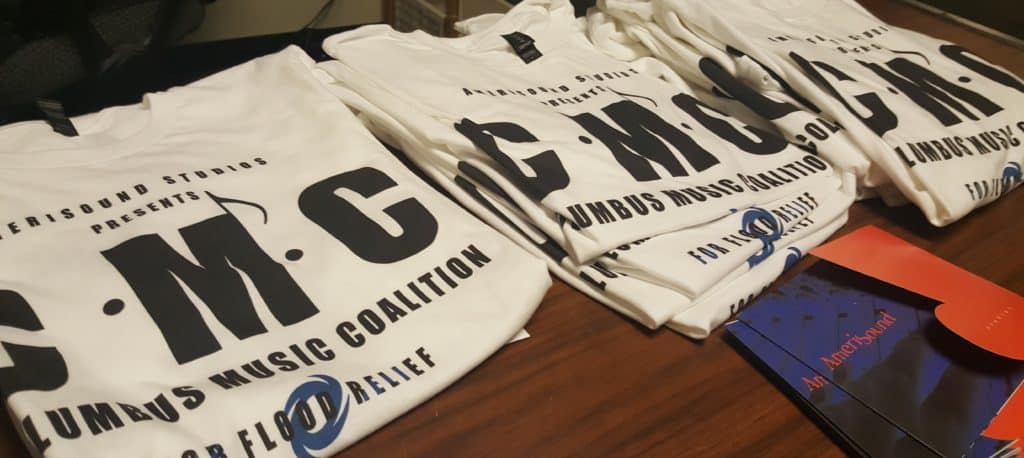 ---
WEB DESIGN (Splash Page)
We designed a simple splash page on the original website to give an overview of the project, view the official music video and allow supporters to download "Rise Up" from major digital outlets.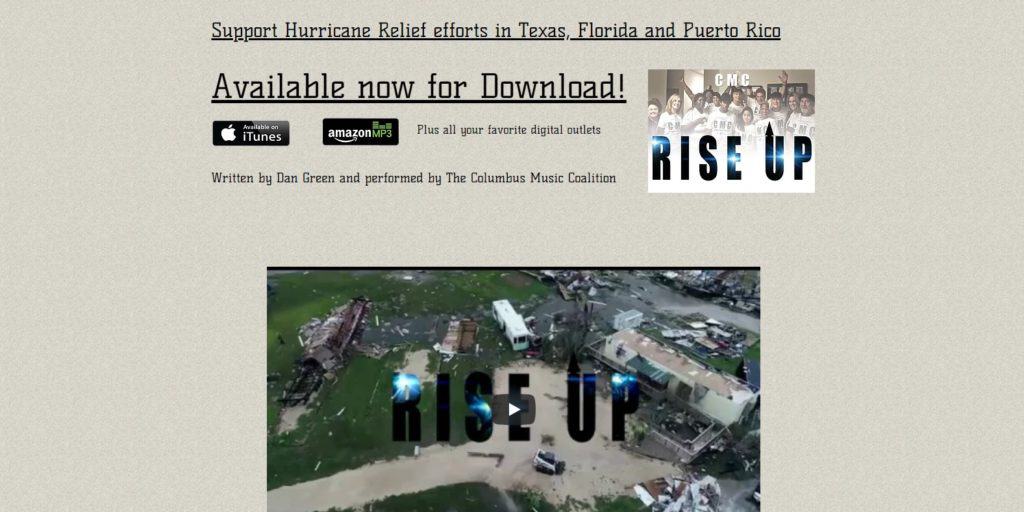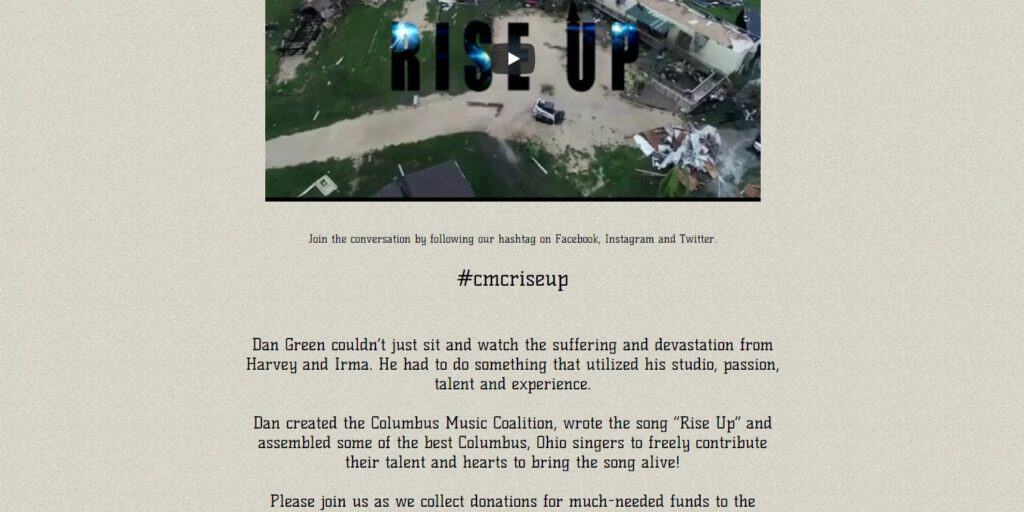 ---